Finally done and dynoed.
Specs:
Gen 3/4 stroker 2.2 bottom end built by hasslegren racing.
Castillo knife edge crank
Caldina 98 block reinforced ,86.5 9.0 cp pistons,apexi hg,ko arp 2000,eagle rods,arp main.
1650cc fic injectors,ats top feed rail ,all an lines to fuel tank
Walbro twin e85 pump,wired with relay to battery.
1zzfe okada coils with lgs-t brisk racing plugs
Gt35r w/.82ar Racerx ex. Manifold 46mm wastegate
Haltech p1000 -3bar gm map sensor.haltech wbo
4inch intercooler core 3"inch piping
Ats phenolic spacer
Ju jun intake manifold with ku tb
Gsc 268 s1 camshafts gen 3 head with Brian crowder springs
Fidanza cam gears,greddy timing belt.
4 inch Racerx exhaust cat back
4.5 final gear ,cm twin disc ,Cusco 2-way LSD ,crw hd axle cage kit.
25psi e85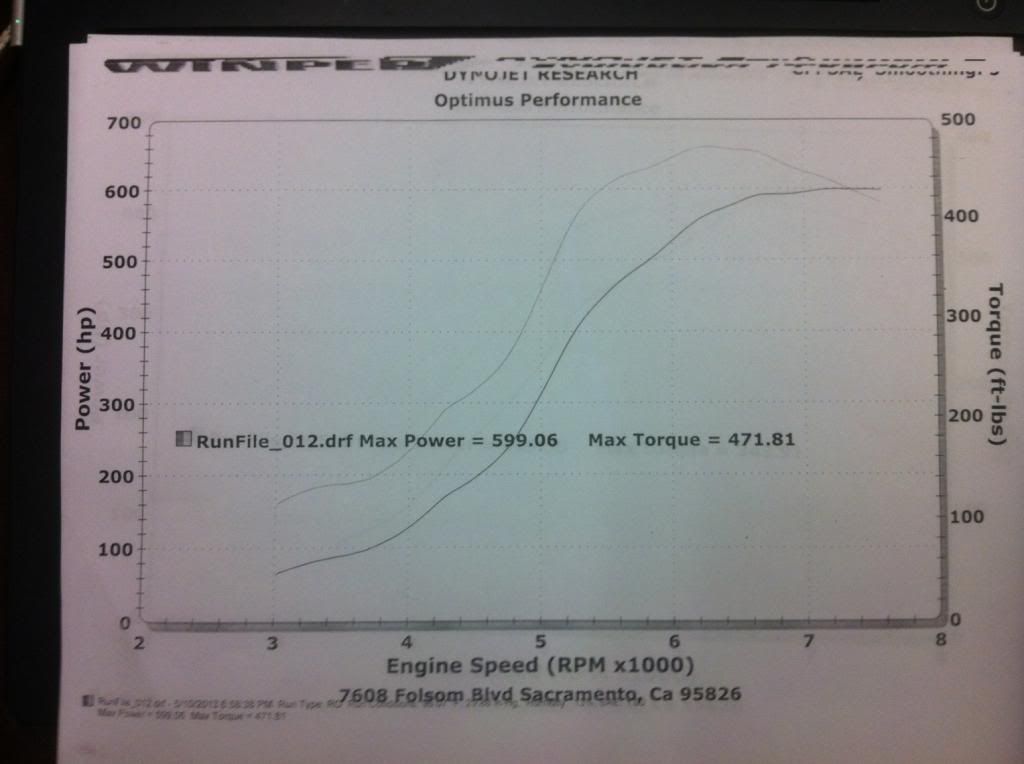 sae cf-smoothing 5
link video.
599whp run - YouTube
598 whp run. - YouTube